Bristol's specialist letting agent
The Bristol Residential Letting Co specialises in renting good quality properties to professional tenants.
Established in 2004 we are a local, independent, ARLA regulated letting agent that deals exclusively with properties in Bristol. 
As a highly experienced letting company we understand the current change in many tenant's priorities and the increase in the legislative requirements that are being placed on landlords.  To make the most of your investment property it is vital that you choose a specialist letting agency who is aware of the current needs of tenants and has the expertise to ensure your property and tenancy remain compliant.
Renting 50 - 100 properties every month our Rental Experts provide our clients with a first-class personal service that gets their property rented to a suitable tenant and maximises the return on their investment.
Bristol continues to enjoy a thriving rental market and we look forward to working with you to ensure you can benefit from this.   Telephone, e mail or drop into your local branch to find out more.
What makes us different ?
50-100 Every Month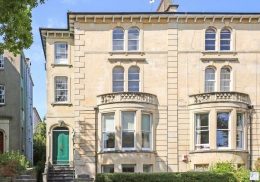 Specialising just in lettings our team rent 50 - 100 properties every month. Our expert team will get your property rented.
Superior Marketing
Video Tour , Floor plan and Enhanced Photographs ensures your property stands out and attracts professional tenants
Proactive service
Despite COVID-19, 12 days was the average time we took to rent each property last year. Our service minimises your void periods.
5 Star Service
99% of landlords in 2020-21 rated our property marketing and letting service as excellent or good. You can relax knowing you are in safe hands.
Online Portal
Managed landlords have their own online portal.  Making document storage easy and access to statements & tenancy agreements simple.
97% of our landlords rated our letting service as excellent or good (2020 Landlord Survey). We aim to provide our landlords an expert knowledgeable service with the personal touch.
'Feedback Fridays'
We know landlords want feedback if their property is on the market. Our 'Feedback Friday' ensures you know what is going on with your property.
Why do other landlords use The Bristol Residential Letting Co
We know choosing a Bristol letting agent is an important decision and on the face of it, many property agents appear to offer the same landlord services.  It is only when you have worked with an agent you find out what their expertise and customer service is really like. We understand that landlords have different day to day individual requirements and having  provided our services to thousands of landlords since 2004 we are confident we are the agent to look after your Bristol property.  Don't just take our word for it - take a look at some of our existing landlord experiences.  Which case study matches your own situation ?
Alistair wanted 2 investment properties in Bristol – he also wanted to find a local letting agent he could trust.
Every year we survey our managed property landlords to ensure our ARLA Qualified Property Experts  are delivering on the service we promise
of landlords who receive our managed service would recommend us to a friend
Source 2021 managed landlord survey (170 responses)
of landlords would rate our letting service as Excellent or Good
Source 2021 managed landlord survey (179 responses)
of rent collected within 14 days of it falling due YTD 2021
Over 1 Million £s collected every month.